After Being Transported into a Book, I Adopted the Villain - Chapter 56 Part 1
Translated by IAllsIsAwe at foxaholic.com
Proofread by Kyeopchi
---
Chapter 56: Escape (1)
---
Shen Yu didn't say anything further. He took out his cell phone and dialed Kang Lin.
Before Kang Lin was able to get through the call, a hand, as fast as lightning, suddenly reached out from nowhere and took Shen Yu's phone while he wasn't paying attention.
Shen Yu was stunned at first, but then his anger followed, almost engulfing him like flames.
He turned his head sharply, meeting Uncle Zhang's placid face.
The bodyguard who took his cell phone earlier placed his hands behind him. He bowed his head and retreated behind Uncle Zhang in silence.
Very well, it seemed that these people were all on Elder Shen's side.
Shen Yu reached out his hand, "Give me my phone back."
Uncle Zhang shook his head, "I'm really sorry, sir."
"Zhang Tao!" Shen Yu shouted uncontrollably. He stared at Uncle Zhang, his forehead's veins [1] stood out. "Since you chose to stand on the opposite of me. Don't blame me for not caring about our mutual affection from years ago!"
(TN:[1] Something like the picture below)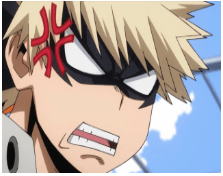 This was the first time that he has directly called Uncle Zhang's taboo name after transmigrating into this world. Nevertheless, he used such an angry tone because he was practically furious with Uncle Zhang.
It was him who hired Uncle Zhang, it was he who paid for him, and it was also him who wholeheartedly trusted Uncle Zhang. 
But why was he the one who got betrayed by him in the end…?
Even though Uncle Zhang had only received orders from Elder Shen's coercion, Shen Yu still felt a burst of overwhelming disappointment. His cold heart drowned him.
However, Uncle Zhang didn't even move an inch from his intense disposition. His expressionless face was like a mask that couldn't be removed, he couldn't read past through it. Shen Yu was so annoyed that he wanted to tear that mask off.
After a while, he heard Uncle Zhang's tranquil voice, "Sir, what the elder did for your own good."
Shen Yu angrily said, "I don't need you to do things that I would hate for my own good."
Uncle Zhang remained silent for a few seconds. He resolutely avoided Shen Yu's retort. Instead, he said, "If you're really worried about Young Master Tang Li, I can visit him for you.
Hearing that, Shen Yu laughed dryly.
  Visit Tang Li?
  Did he really think Tang Li was in prison?
From a legal point of view, Shen's family's conduct had been regarded as illegal detention!
Unfortunately, Uncle Zhang didn't give Shen Yu a chance to refute. He turned around and walked out of the dining room without looking back.
Seeing this, Shen Yu tried to follow him, stumbling.
No matter how many steps he took, the bodyguards who had been guarding nearby would immediately swarm around him like mountains, firmly blocking his way.
Shen Yu realized afterward that he was also imprisoned.
Uncle Zhang had been away for five days.
In the past five days, Shen Yu had not been able to walk past the gate, not even for two seconds. Even his work had been temporarily handed over to Kang Lin. He was only responsible for analyzing and approving the documents and materials sent by bodyguards from time to time.
It's not that Shen Yu has given up on asking for Kang Lin's help, rather he couldn't properly contact Kang Lin at all.
Not to mention that all his contact with the outside world has been cut off by Uncle Zhang. He would act as a bridge between them when he needed to speak to Kang Lin for work. He didn't know if Kang Lin had even noticed anything different.
A prisoner's oppressive life was like a huge rock, it weighed heavily on Shen Yu's shoulder, making him struggle to breathe.
All he had on his mind was Tang Li.
He suddenly regretted driving Tang Li out of his hotel room a few days ago. He should've known that the Shen family would not give up. As long as Tang Li did not have the surname Shen, those people would find thousands of ways to make fun of him.
Shen Yu was trapped at home everyday. He entirely indulged in flights of fancy [2].
(TN: [2] 胡思乱想/húsīluànxiǎng is an idiom means to let one's imagination run wild)
For the first time, he felt that time was painfully slow.
It was as if he hadn't seen Tang Li for hundreds of years. He was thinking of Tang Li like crazy. Even his dreams were full of Tang Li's face and figure…
He even accidentally identified Aunt Chen as Tang Li.
"It's me, sir." Aunt Chen, who was frightened by Shen Yu's sudden action, hurriedly spoke in a low voice.
Hearing this, Shen Yu's train of thought got broken, he was suddenly pulled back into reality, his distracted eyes became focused. Aunt Chen's worried face was reflected in his amber eyes.
"Sorry." Shen Yu hastily released his hand that was holding onto Aunt Chen's wrist.
It was ten o'clock at night, Aunt Chen was still wearing her cleaning work clothes during the day. Shortly after that, she quietly opened the door. She sneaked in and shook off her aching wrist and whispered, "Sir, do you still want to see Young Master Tang Li?"
Shen Yu's eyes suddenly brightened, "Do you have any way?"
---
Awe Hidden Corner: When I was translating this, I was like "How did you mistake Chestnut as a woman?!" *flips table* I mean.. I even had to check several times if I translate that wrong. lol. The second part will be coming up~
Support Foxaholic
Your donations will go towards site costs and management.
Individual translators usually have their own ko-fi buttons.