After Transmigrating into a Book, I Have an Entire Family of Cannon Fodder - Chapter 18 Part 1
Chapter 18 Part 1 - Ice cream (1/2)
Translated by astrid83 <3
---
Once the shopping was done, the group started travelling to the next stop of their trip.
On the way to the airport, Director Zhao was all smiles as he said: "Let me tell you all a piece of good news, our next stop is domestic!"
"Finally, we're going back! It's really inconvenient abroad with the language barrier! Where are we going?"
🅂🅄🄿🄿🄾🅁🅃 🅃🄷🄴 🅃🅁🄰🄽🅂🄻🄰🅃🄾🅁 — 🅁🄴🄰🄳 🄰🅃 🄵🄾🅇🄰🄷🄾🄻🄸🄲.🄲🄾🄼
"A place with absolutely stunning scenery of mountains and rivers," said the director, "Qianzhou1."
Most of the guests had filmed or attended events in Qianzhou, so they were relieved to hear that.
In fact, as long as one was in their own home country, one would feel safer than being abroad. After all, the medical care and public security in their country were still commendable.
Once Tao Tao finished rejoicing, she asked the most important question: "Director Zhao, how much travel funds will we have for our second stop?"
The director gestured with five fingers.
Qi Xingchen's little heart rose to his throat— "It can't be five thousand bah!"
Given the programme team's outstanding nature2, a reduction to five thousand was quite possible.
"No," the director was still smiling as before, "Fifty thousand3."
Fifty thousand???
The guests couldn't believe it for a moment — if they were budget travelling with fifty thousand, other things aside, it would be entirely possible to spend the seven days comfortably.
"…… I wasn't finished yet," the director continued, "This time round, the cost of the tickets to Qianzhou are also included in it."
The guests: "……"
F*ck, we just knew that the dog programme team had no good intentions!!!
Of course despite them complaining, once they got off the vehicle, everyone still resigned themselves to buying plane tickets.
"I just checked," Qi Xingchen took out his phone, "if we use our airline miles, in addition to spending money, it's about 6400 for business class from Denmark to China4 and 2000 for business class from there to Qianzhou."
"So that's 8400 for one person, and for six people ….. 50,400, hiss—" Zhang Yunfei finished calculating and sucked in a deep breath, "do we still have to fork out 4005more?"
🅂🅄🄿🄿🄾🅁🅃 🅃🄷🄴 🅃🅁🄰🄽🅂🄻🄰🅃🄾🅁 — 🅁🄴🄰🄳 🄰🅃 🄵🄾🅇🄰🄷🄾🄻🄸🄲.🄲🄾🄼
"No need to calculate for six people, count five, I'll just fly economy class and be able to buy discounted tickets." Qi Xingchen shook his head.
The price of flying economy class from Denmark to China is 3000, and there was a special price of 900 from there to Guizhou6. Like this, the total expense would be 45,900 with 4100 yuan left over.
Although it was not much, it was still better than having a negative amount.
But Zhang Yunfei felt a bit apologetic, "I'll accompany you in economy class too, I can bear the hardship."
"It's not a matter of bearing the hardship or not," Qi Xingchen covered his chest, and joked, "No matter which of you goes to economy class, would cause the passengers to have heart attacks from overexcitement— especially that top-traffic celebrity. A plane stampede incident is not something that can be easily resolved, so let's not bring disaster to the innocent masses bah."
Indeed, with the guests' fame on full show, going to a place with a lot of passengers was sure to cause a commotion, especially for Bo Ye.
"While I don't have to, I'm so obscure that no one will even recognise me if I go…… What's that phrase?"
"What phrase?" The cameraman asked subconsciously as he watched his performance with rapt attention.
"Taking advantage of obscurity to commit crimes7, yes," affirmed Qi Xingchen, "that's the phrase!"
"Taking advantage of obscurity to commit crimes? HAHAHAHAHA—"
The crowd couldn't help but laugh at his novel use of words, and Luo Qiuman laughed till she had to wipe tears from her eyes. In the midst of all the laughter, Bo Ye approached quietly.
"Come to business class," his voice was soft and low, "it's not comfortable to be in economy class for a ten hour plus flight."
It was not that he did not want to go, but the conditions really did not allow it. "If we spend all the money, what are we going to do over there, let the bunch of us live on air8?"
Bo Ye's good-looking eyebrows furrowed in a split second.
"It's okay," Qi Xingchen waved his hands, "I'm accustomed to it."
After saying that, Qi Xingchen went to buy his own ticket. Everyone felt that it was not good to let the youngest suffer, but they could not find any other way to solve the problem. They could only form a circle in the airport waiting area and tell him some stories to relieve their boredom and express their care.
After chatting for a while, a slender hand suddenly reached out in front of Qi Xingchen. The well-proportioned joints were holding a bear-shaped ice-cream cone.
"Wow! How cute!" Liu Ziyu was astonished, "Bo Ye, so just now, you went off to buy the ice cream! Is this the ten pounds9 for one from the cold drink shop next door?"
"En."
🅂🅄🄿🄿🄾🅁🅃 🅃🄷🄴 🅃🅁🄰🄽🅂🄻🄰🅃🄾🅁 — 🅁🄴🄰🄳 🄰🅃 🄵🄾🅇🄰🄷🄾🄻🄸🄲.🄲🄾🄼
"What made you think of buying this for Xingxing?"
"Cough," Bo Ye pressed his fist against his mouth and coughed lightly, "Them little kids10, don't they all love to eat this?"
.
Qi Xingchen felt that he was being offended.
He was very big already, okay? He had entered adulthood for three years now, okay? How could he still be called a little kid…… Eh, this little bear looks so cute!
One lick, and the tart and sweet fruit flavours burst on the tip of his tongue, sweet yet not overwhelming.
It seemed to be very delicious!
He vaguely remembered when he was three or four years old, he would often pass by small snack shops and always drool over the multi-coloured spheres of ice cream.
The orphanage director would then pull him away and coax, "Ice cream is not delicious, our little Xingxing is the most well-behaved, he doesn't eat ice cream."
Over time, he genuinely came to think that ice cream was not delicious. Later on, when he was able to earn money from his own performances, he never thought about buying ice cream to cool off in the summer heat.
He didn't expect it to taste like this, a tingle of tartness11 like the ice cream grew in his heart. He took out his phone and found Bo Ye's contact.
Xingxing:【Thank you】
Xingxing: 【Forgot to say it earlier】
---
🐻 o.o sounds really cute so here are some images 😂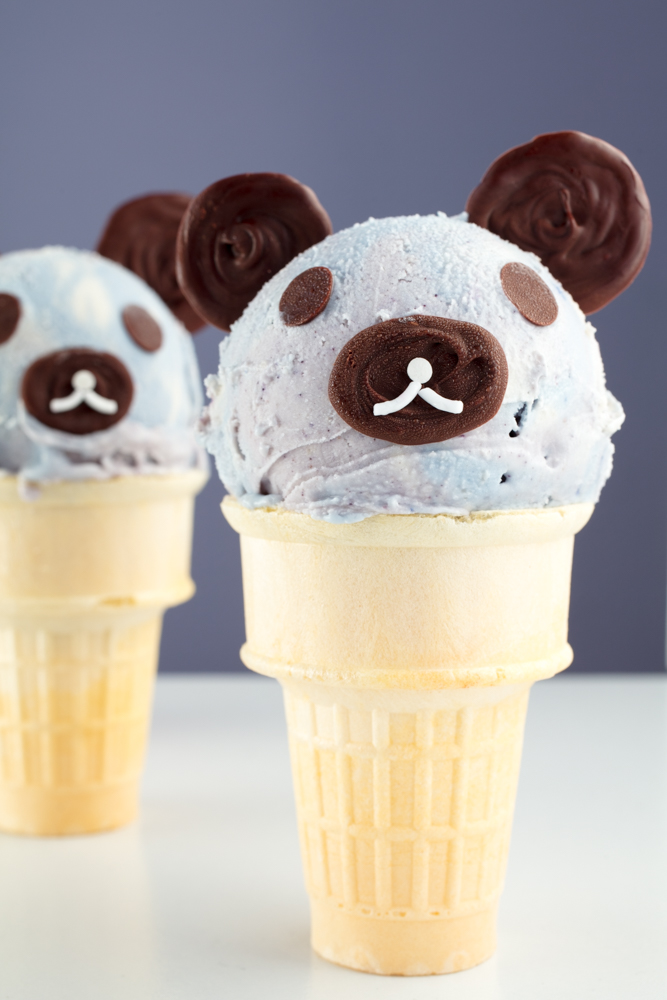 If you enjoyed reading, do drop comments down below! If you would like to sponsor my coffee for late-night tling *weeps*, you can buy me a kofi:
Cheerios! ~astrid83
Footnotes
Support Foxaholic
Your donations will go towards site costs and management.
Individual translators usually have their own ko-fi buttons.
Support Foxaholic
Your donations will go towards site costs and management.
Individual translators usually have their own ko-fi buttons.
Tags:
Acting
,
BL
,
Celebrities
,
Dense Protagonist
,
Doting Love Interests
,
Doting Older Siblings
,
Doting Parents
,
Familial Love
,
First Love
,
Handsome Male Lead
,
Happy Ending
,
Hard-working Protagonist
,
Modern Day
,
Movies
,
Multiple Reincarnated Individuals
,
Multiple Transported Individuals
,
Past Plays a Big Role
,
Previous Life
,
Talent Showbiz
,
Transmigration
,
Wealthy characters