My Cats Are All Bigshots [Transmigration] - Chapter 11
Chapter 11 
Everyone was shocked as they thought: Eh? Where did this rat come from!?
Fu Lingxuan's assistants rushed in, chasing and shouting, as they punished the rat according to the law. 1 Having lived up to its age, the usually very alert rat, squeaked twice, being at its wits end, it gave up and allowed itself to be caught. 2
After the commotion, the crew looked at the black cat in a new light——  
【It turns out this cat can catch mice, it's not fake. 】
【It looks so beautiful. I didn't expect it to be so good at catching mice. It didn't move its paw, and the mouse was already scared out of its mind.】
【It's in its genes, an inborn gift, don't question it! 】
【When you put it like that…it's a bit similar to its owner…..】
Wen Xin who was still being filmed wasn't able to receive these praises. However, the black cat's sensitive ears were able to hear every single word said by the people. However, he held no particular reaction. Only when he heard the last sentence that he was somewhat like his owner, did his ears move and retorted in his heart. Who's like that woman?  
The next second, Li Jingjing, while shocked, picked up the cat..
"Zai Zai,why would you catch a rat? Rats are dirty!"  
Black cat: "?"
I didn't catch it. It's just that it's trash. OK?
Li Jingjing anxiously examined the black cat's furry paws and beautiful smooth fur until she found it wasn't dirtied. She began to nag: "You already don't like to take baths, what would you do if your body got dirty again."
The black cat was speechless for a while.
"But Zai Zai, how did Xinxin-jie's acting suddenly get so good? It's like, she's a different person…" Looking at Wen Xin all dressed up, full of confidence, and with a strong aura, Li Jingjing's eyes are a little dazed.
The time she spent with Xin Xin-jie wasn't long, it was only four months.
But as an assistant, she had to have an in-depth understanding of her boss. 
It wasn't that she was looking down on her Xin Xin-jie, it was just that those past web dramas were seriously horrifying to watch. Even Xin Xin-jie's beautiful face couldn't save them. Now, Xin Xin-jie only participated in one variety show, and her acting skills had suddenly undergone tremendous changes. 
Li Jingjing knew that Wen Xin had worked hard in private to recite her lines and practice walking. But that wasn't enough to make a spurt of progress in her acting skills, right? 
Naturally, Li Jingjing couldn't fathom that Wen Xin had transmigrated. She convinced herself using simple reasoning: "maybe Xin Xin-jie became enlightened, after all, three years of acting, she accumulated as much as possible only releasing a little at a time."
But it wasn't that simple for the black cat.
It looked at Wen Xin who wasn't too far away from the set wearing the empress's costume, it was hard to know what it was thinking, but its expression gradually became grave. 
  **
By the time that Wen Xin was done filming her parts, it was already 5 o'clock in the afternoon.
Because it was the first day, and both the male and female lead were in a bit of a situation, so the director didn't have much else to request from everyone. He brought everyone together to say a few words, then arranged for everyone to have a rest.
Wen Xin didn't change out of her costume, she ran over to her black cat to compliment in a flamboyant behavior. 3 :
"I heard from the crew members that you caught a huge rat. Oh my goodness, Zai Zai are you some kind of genius kitty. It's enough that you are good-looking, but you can also catch rats, you're amazing?!"
The black cat shook its ears with disdain. Can't you come up with something new?
It had just heard those people say those words to the point that it was tired of hearing it. 
"But don't be so sincere next time. Just scare it away. Don't touch the mouse with your paw. There are many germs on mice. If Zai Zai gets sick, mother will be sad." While everyone was busy, Wen Xin came to the black cat's ear and whispered.
The black cat looked at her: Do you think I look like a guy who would touch a rat with their claws?
The black cat's rebellious eyes reminded her, she realized: "That's true, why would Zai Zai touch a mouse with your claws, but then…how did you catch it?"
The picture of the rat had circulated around the set, and was in the crew's group chat..
Wen Xin was also afraid of mice, but couldn't do anything about it being caught by her Zai Zai. She snuck glances at the group chat: It was really big. It was almost the size of an ordinary little kitty!
A black cat couldn't speak, naturally, it couldn't answer her.
Just then, a sudden meow came from behind her.
Wen Xin was stunned for a moment, looking back, she saw—not sure when they appeared—a few slender looking Chinese garden cats gathered on top of the walls, meowing in the direction of the black cat.
If Wen Xin could understand the cat language, she would have heard the group of cats say:
【Boss boss, are you satisfied with our mouse tribute?】
【Boss boss, why do you want to join those lower human beings? Come to our side.】
【Boss boss, you are so handsome. I'll wait on my city wall in the wind and rain tonight for you ~】
Black cat: "……."
Pfft, Wen Xin couldn't help but laugh out loud: "Don't tell me, these cats helped you catch the rat?"
The black cat seemed to be annoyed. He turned around and yelled at the cats. The little wild cats, who had never seen this kind of battle, were scared and ran away like the poor mouse.
"Eh, why did they run away?"
Wen Xin had wanted to use this chance to pet some cats. But she was unable to, such a pity.
Li Qingqing came over: "Xin Xin-jie, I will look after Zai Zai, you can go change your clothes."
"Ok, no problem." Wen Xin secretly pinched Zai Zai's cute and big ears, and before Zai Zai could get mad, she hurriedly left.
  ……
Hotel.
When Wen Xin opened the door, she realized that something wasn't right.
What the hell, Qin Man only set a standard room for her? 
The company paid at least half of her salary as commission.
The standard room is just a standard room, it does not have a kitchen or a refrigerator. How could she cook for the bigwig then? It can't be that she has to let bigwig eat cat food in the next three months?
If bigwig were to eat cat food then that meant that he wasn't eating well. If bigwig didn't eat well then that meant that bigwig would be mad.
And when she thought about bigwig being mad, Wen Xin couldn't sit still.
She called Qin Man: "CEO Qin, I have been playing the second female lead, let's not say the presidential suite, I should be entitled to live in the executive suite right?"
"Oh, this is because lately the company is having some financial issues, so you just have to deal with it for now 4." Qin Man pretended to be miserable, and cried crocodile tears on the phone.
Wen Xin didn't have to listen to know that she wasn't telling the truth, and immediately laughed: "CEO Qin, it's fine if l feel aggrieved. I'm used to it anyway. But do you know that all the cast members live together, and someday those actors will come over to practice lines with me? What would they think if they saw our company was so poor?"
"……" Qin Man was so stunned she couldn't utter a word.
It's true that all the stars in the circle were snobbish. If they had a bad impression on Li Tian because of a room, it would be very difficult for Li Tian to cooperate with them in the future.
Wen Xin then added some fuel to the fire: "Of course, if you[formal] don't mind, then I also don't mind."
After balancing the advantages and disadvantages, Qin Man had to bite her teeth: "I'll contact the hotel now and get an executive suite for you."
Wen Xin: "One that has a kitchen and fridge~" 
Qin Man: "….." Why don't you add a gym and dance room, might as well go to heaven!
Of course, dissatisfaction belongs to the unsatisfied. In the end, Qin Man arranged for an executive suite. That night, two people and a cat changed to a big house.
Everything was fine with the suite except for one small defect5, it had limited space.
There were two rooms total, one was where Li Jingjing would be staying, the other….
Wen Xin, who was going to change her clothes, made eye contact with the bigwig who was still in the room, not moving.  
  **
"Umm..Zai Zai, how about you look away for a while?"
Wen Xin couldn't help but suggest.
The black cat pretended to not understand, its eyes were half squinting, motionless as a mountain.
Wen Xin:"……"
One really can't tell that you are this kind of kitty!
Mom really lost her eyes!
Black cat still didn't move.
In principle, based on Wen Xin's understanding of the bigwig, he certainly didn't covet beauty. Otherwise, with so many opportunities at home, Wen Xin would have taken advantage of it, and it would not be so hard to hug or ruaaa.
Unless….she was being suspected.
There was a hint of amusement in her eyes.
Is she still being suspected? But then again, this was also a matter of time. Even if her acting skills were good, she and the original host were still two different people after all. That and their attitude towards bigwig was so different. So it was natural that bigwig had its doubts.
But Wen Xin didn't intend to tell the truth directly to the bigwig. If the bigwig wanted to doubt her, then he can have his doubts ——He had no evidence anyway.
And so, she changed as if no one was beside her.
Today, she was wearing a nude silk dress with suspenders. It had a gentle and intelligent look, and showed her figure and temperament. With a gentle pull, the strap slipped down her snow-white neck and then went down…….
The black cat was stiff.
After she changed her clothes, she looked at the black cat that turned its body very deliberately, and thought to herself: want to fight with me, bigwig, you are still too tender.
But, this is still quite inconvenient.
If possible, Wen Xin had wanted to be in the little villa that she bought for herself in her original world. It was comfortable, and the scope and space was bigger, making it good for cats.
Thinking about this, she couldn't help but let out a sigh.
Li Jingjing who just knocked and entered asked: "What's wrong, Xin Xin-jie, is there anything you need help with?"
Wen Xin shook her head and blinked aggrievedly: "I was just thinking that on our way back to the hotel, we seemed to have seen a villa. If I am popular enough, maybe we can live in a villa instead of dwelling here."
Li Jingjing was stunned: "Is it the villa with the red wall?"
Wen Xin nodded: "Yes, there are also roses in it. It is so beautiful."
"Oh, I know whose it is." Li Jingjing suddenly realized.
"You know?" Wen Xin was surprised.
Li Jingjing showed a special look of longing and admiration: "Of course I know, because in the studio set 6 no matter how big the stars are, they can only stay in hotels, except for one person."
"He is….."
"Chu Xi, it's Chu Xi! Xin Xin-jie, it can't be that you don't know Chu Xi right?"
"Chu Xi?" Wen Xin felt like the name was quite familiar, but she couldn't remember where she heard it from before.
The next second——
Ding dong, ding dong.
Wen Xin and Li Qingqing's phone both rang at the same time.
Li Qingqing's phone rang due to a sudden pop up of hot news from all the news platforms, while there was a phone call with a saved caller ID as "Cat House" for Wen Xin.
–
The author has something to say:
She's here. She's here~
Our little ragdoll is here!
______________________________________________________________________
Kame: YESHHH THE FLUFFY BEAUTIFUL CUTE ADORABLE CATTTTTT (RAGDOLL) IS ABOUT TO APPEARRRRR. The only female cat who's a bigshot lol. Look at this cutie:
If you enjoy my translations, please support me by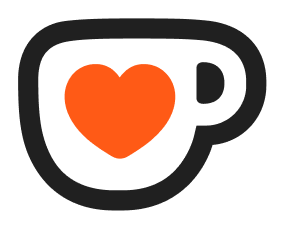 Buying Me a Ko-fi , recommending this novel, and/or leaving a comment below! Thank you~ And enjoy~ :3
Or you can join Foxaholic's discord group~ And shower me with cookiessss!
Footnotes
Support Foxaholic
Your donations will go towards site costs and management.
Individual translators usually have their own ko-fi buttons.