Saint of the Subspace ~[Onee-Sama You Are No Longer Needed] Said My Little Sister as She Falsely Accused Me and Sealed Me up, but I'm Back With a Mastery of Space Magic. It Seems Like Twenty Years Have Passed and My Country Is on the Verge of Destruction, but Now I'm a Traveling Healer~ - 1
"Saint Soalis you are sentenced to 300 years of imprisonment."
I couldn't think of anything.
Why am I standing in the court, defending myself?
Why am I being on trial by the kingdom?
A group of knights suddenly stepped into my bedroom in the mansion, and things began to proceed at a tremendous pace.
My memory became fuzzy from the moment when the knights discovered Elixirs from under the bed, on the bookshelf, and in the wardrobe.
"Using your position as a saint to possess and used the banned magic potion, Elixir, is a vicious act that amounts to the betrayal of your people."
"That's not right…….? I have never used such things?"
I protested desperately, but the judge did not change his expression.
The country's heavyweights were whispering to each other behind me.
'I'm disappointed'
'It was all a front'
'This is a matter of national prestige'
'Put her to death'
They were saying things that made me want to cover my ears.
"However, for what you have done so far, I have decided that three hundred years of imprisonment is appropriate. Soalis, if you have any questions, let me know."
"I didn't do it! Please investigate again!"
"Onee-sama, you look unsightly."
My little sister, Lidia, was sneering at me. I never doubted this girl.
Whenever a Demon King appeared in the east and threatened the country, I went to defeat him. When the Evil God was resurrected, I fought and destroyed him.
When I returned to the capital, everyone waved their hands and cheered.
Father and mother hugged me and welcomed me home.
The table was lined with rich food that would put even a noble family to shame.
I was really happy to see all the things I loved.
Lidia was just as excited and happy as I was.
"I've been watching onee-sama's activities with my own eyes. But, I didn't want to believe that they were all the result of the magic power amplification effect of the Elixir…"
"Lidia……!"
Lidia was now standing on the witness stand.
—— You have so much power that you can make so many people happy.
—— If you're kind to people, you'll smile. But first, you have to make them smile.
My parents were the first people who made me happy in my entire life.
Thanks to them, I learned how wonderful it was to make people smile.
I was so inspired by them. By the time I was seven years old, I had overpowered adult magicians.
At the age of 10, I was admitted to the Academy of Magic, and while still in school, I was praised for being as good as the court magicians.
After graduating in a year, the whole country was in an uproar about the birth of an exceptional court magician at the age of 11.
From then until I became 16, I had been active enough to be called a saint.
I was even kind to Lidia. I treated her with a smile, and yet, why?
"When the evidence came out of onee-sama's room, I just couldn't believe it."
"It's not natural for the knights to come out of nowhere and locate the place so quickly!"
I didn't want to believe it. I had never locked my room.
I didn't think I needed to do that.
But, I could not deny it anymore.
My own family member, Lidia, had framed me.
"Onee-sama, as your sister, I ask of you, please admit your guilt and atone for your sins."
"Lidia, why you!"
"Well, gentlemen, it is time."
"What are you talking about……"
Before I knew it, a chain had appeared around my neck and wrapped around me.
Black hemispheres appeared on both my sides and the chains were coming out of them.
"Th-this is, don't tell me…….!"
"As expected of onee-sama! As your sister, I'm glad to see that you've studied and known so much!"
"The Elixir, this too…… where, how!"
"I do not know what you are talking about. Did you think that I couldn't do this?"
Lidia approached my body that couldn't move. She moved her face right up to my nose and smiled evilly.
"Because you look down on me like that, you're going to lose your footing. Oh, you're tied up right now."
"How and when did you get this……. This kind of sealing technique that uses forbidden magic tools……"
"Mind-boggling preparation, a collaborator, and time. More than anything, I needed onee-sama to be careless. 300 years imprisonment is just a fake."
"Collaborator……"
Even though I was tied up, I looked around while my mind was still free.
The heavyweights show feelings of contempt and anger on their faces.
The king and queen were evaluating me.
One of the princes whose proposal I rejected, smiled evilly.
No one seemed to have a favorable feeling towards me. No one would believe me.
"Everyone! Won't you believe me! Your majesty!"
"Onee-sama, don't worry. I'll take your place."
"Lidia! You can't do it!"
"You're insulting me again…… this is enough!"
I tried to use all my magic to stop the seal.
But everything was useless. In the first place, this magic tool does not accept any kind of interference, magical or physical.
Once the conditions were met and it activated, there was no way to stop it.
What kind of methods did my sister Lidia use to complete this much, I have no way of knowing now.
"Onee-sama, you are no longer needed."
Lidia had always been jealous of me and had always been alienated from me.
She might have longed to be a saint.
She was so vindictive that she was able to make careful preparations without me noticing and even managed to create a seal.
But if you use that persistence in the wrong way, you can't be a saint.
"Goodbye, onee-sama."
The chains multiplied and covered my eyes, nose, and face. After my vision was blocked, something else covered me.
The spheres on both sides seemed to slam against each other with great force.
I felt as if I was trapped inside an egg.
I had no choice but to meekly accept the situation.
It was said to have sealed the calamity that destroyed the world in the past. The [Underworld Sphere] was said to be effective for hundreds of years.
I realized that it was impossible for me now.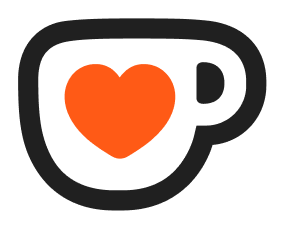 Support Last on Ko-fi
Support Foxaholic
Your donations will go towards site costs and management.
Individual translators usually have their own ko-fi buttons.