TS Medic's Battlefield Diary - v1c3
I'm Touri Noel, Second Class Medic.
As of today, it has been a week since I joined the Western Front.
Fortunately, I still haven't died and am still alive today.
I have many difficulties such as an unreliable same-aged colleague and a violent superior, but I will do my best today for the sake of the orphanage in my hometown.
Let me give you a brief explanation of the current situation.
The Western Front, where I was sent, is the front line of the war between our country "Austin" and "Sabbath Federation", which has been going on for 10 years, known as the East-West War.
For the past few years, the war has been at a standstill, and the two sides have been fighting back and forth in the "Tar River", the original border between the two countries.
Recently, however, it seems that we have been pushed a bit too far, and the Tar River is now completely under enemy occupation.
Well, it's no wonder, I guess? At this point, the eliminated number of enemy soldiers is 180,000 compared to our total of 100,000. Of course, we couldn't win.
Under such circumstances, the immediate goal of our army was to recapture Tar River.
The assault operation three days ago, under the support of the Magic Squad, was also for the purpose of recapturing Tar River.
However, had that operation been leaked? Or perhaps, was it simply seen through by the enemy? The enemy camp that we bombarded turned out to be empty, and the all-out bombardment by our allied Magic Squad ended up being in vain.
And our infantry units, including Garback Platoon, which had charged in, were taken by surprise and had to retreat.
As a result, our abandoned encampments and supplies were taken by the enemy, and we were forced to fall back more than 100 meters.
Tar River is getting further and further away.
And now, we are in the process of building new entrenchments at a rapid pace around our retreat line.
Entrenchments are important. After the front line had moved like this, infantrymen would apparently spend their days digging such holes with shovels in their hand.
While a soldier risks their life in combat 10% of the time, the other 90% is risked in construction work.
Such is the daily life of a soldier.
[It's time to get up. Quickly get your preparations ready.]
[U- Uuuu…… Touri huh, good morning.]
Morning comes early for lowly soldiers.
At 5 a.m., when the sky is just beginning to lighten, there is a regular briefing for the platoon. So, everyone needs to get up by that time, inspect their equipment, and be ready for a sortie at any time.
There are no convenient things like alarm clocks around, so sleepyheads are woken up by their colleagues or the night watch.
I'm a light sleeper due to the stress I'm feeling, and I wake up when my surroundings start to buzz, so I have no trouble getting up and out of bed.
[I have already finished my preparations. If Salsa gets late, I will be held jointly responsible, so please quickly get your preparations ready.]
[G- Got it.]
Whether or not there will be a sortie on a day will be announced during that day's briefing.
There are even some cases when a sortie would immediately occur just after the start of the briefing, so one can't afford to be late.
After the orientation with Head Medic Gale, I was officially assigned to Garback Platoon as the Medic, and I was to sleep in a trench near Platoon Leader's tent.
Platoon Leader Garback is provided with his own personal tent, but lower-ranking soldiers don't have those.
Men and women sleep side by side in the long dug-out trenches.
From what I heard, female soldiers are sometimes groped or attacked while they sleep.
However, rape is, of course, a violation of military discipline, and if such an act is reported to a superior officer, a substantial punishment will be imposed.
Moreover, even consensual sexual relationships are considered a serious offense because if a female soldier becomes pregnant, she must leave the front lines.
[Second Class Medic Touri has finished her preparations.]
[Second Class Private Salsa has finished his preparations.]
[Alright, we'll start the briefing.]
Sergeant Garback is arrogant and violent, but he is very strict about military discipline.
So, if I were to fall victim to such a situation, Head Medic Gale said that he would properly impose punishment for such action.
Sergeant Garback, if it's in accordance with military discipline, would calmly kill people.
Thanks to this, so far, I have not received any sexual harassment from any member of Garback Platoon.
[I hereby issue an order to Second Class Medic Touri. You are ordered to follow Head Medic Gale's commands today.]
[I understand. I repeat the order: I shall follow Head Medic Gale's commands and act from the current time until 5 a.m. tomorrow for a period of 24 hours.]
[Good.]
Today's order was to assist Head Medic Gale.
Head Medic Gale is usually positioned in the rear of the front lines———– behind the 5th defense line, where they had set up several makeshift field hospitals to treat wounded soldiers.
Most of the Medics work there. Platoon Medics like me are also sent to help out in the field hospitals on days when there's no fighting.
This order is great because it trains me as a Medic, it's safe because it's at the very back, and the Medics, including Head Medic Gale, are very kind to me.
I guess you could say it's a privilege to not have to participate in the tough manual labor of digging holes.
On the other hand, the nearby Salsa-kun is secretly complaining "Digging holes again today huh……".
And here's something I recently learned.
The reason why Platoon Leader Garback is allowed to stay in the 5th defense line and even has his own tent…… It was because he's one of the "Aces" in this warfront.
That's right. I've been wondering why he was strangely given preferential treatment, like how Garback Platoon was given a Medic, newbie of a Medic I may be, and even had his own tent……
It was apparently all privileges granted because of his meritorious deeds.
[That's why there's no one finding fault with him for being overbearing. When challenged with "If you have complaints, then achieve better results than me", everyone could only fall silent.]
[That is, well, how should I say this…… It's reassuring to have an outstanding superior officer.]
[That guy's just an idiot. He's lucky to survive after repeatedly charging in with such disregard for his own life and his comrades' lives.]
"He's someone who uses his comrades as bait and leaves them to die", stated Head Medic Gale with a repulsed look on her face.
[The meritorious deeds of his deceased subordinates, all of it belongs entirely to Garback. Repeatedly launching reckless assaults, and when things get dangerous, he abandons his subordinates and increases his achievements……. He may be a good assault infantry, but he is a terrible commander.]
[Umm, Head Medic Gale, saying such words that much is……]
[Ahh, indeed. My bad.]
I was afraid that if she was left alone, she would continue speaking ill of Garback, so I mildly stopped her.
I certainly don't have a good impression of Garback myself, but I don't think it's right for the Head Medic to talk about another soldier to his subordinate.
[I got a little emotional. I had my little brother killed by that person after all.]
[………………]
[After hearing the news of my little brother's death, did you know what Garback told me? My brother's life was worth 15m of our advance. That I should be happy about it.]
[That is, umm……]
[After listening to what happened, it's actually more like he merely had to clean up for his mistake. Garback's platoon was outnumbered and in a tight spot, and he used my little brother as a decoy to get out of that crisis.]
Saying this, the expression on Head Medic Gale's face looked like that of a hannya.
[When I received a request to dispatch a Medic to his platoon, I was thoroughly opposed to the idea…… But the top brass, recognizing his accomplishments, approved it. Sorry, I made you draw the short straw, didn't I?]
[No, I'm just a soldier following orders.]
[I see. If there's anything I can do, I will help you, so do your best, okay?]
I see, so that is the reason why Head Medic is that critical about Garback huh.
I certainly wouldn't want to die cleaning up the Platoon Leader's mistake.
But well, at present, it seems that Second Class Private Salsa gets a higher priority as a decoy personnel than myself. Even he wouldn't readily use a precious Recovery Magic-user as a decoy, right?
In that case, as long as he survives, I might be safe too.
Do your best, Salsa-kun.
The field hospital provides first aid for the wounded and manages the seriously injured.
However, as a newbie, I'm not yet useful enough to be called an asset.
So, along with my fellow newbies, we receive guidance from senior Medics while helping out in ways we can.
[The way you use magic is weak! You do it like this and that and then pow!]
[Senpai, I'm sorry, but can you be more specific……]
[Like I said, you go with an oomph here and a guts pose it will be, you get me?]
After receiving instructions from various senpais, I realized how easy-to-understand Head Medic Gale's lectures are.
It seems to be very difficult to theoretically explain the know-hows to Healing Magic.
Most of the senpais only provided rather vague advice.
However, almost all of them said the same thing……
[You will gradually understand Healing Magic if you use it a lot.]
It seems like this would be the case of "Practice makes perfect" huh.
In the field hospital, there's no shortage of Healing Magic.
I was assigned to a relatively lightly injured soldier and was made to use magic several times.
I feel that the effectiveness of my Healing Magic has increased somewhat since the first time I used it.
It seems like the magic improving with repeated use was a fact.
It's fun to be able to feel my skills improve in this way. It would be nice if I could just keep on doing this, not having to do any invasion operations.
[We're going to retake the encampments that were seized last time. Garback Platoon, it's a sortie.]
The next day, we were ordered to go on a sortie again.
I should have known. As long as I was on the frontline, passing time peacefully would just be a pipe dream.
[We assume that the enemy has not yet completely taken over their newly acquired encampment. They're probably in the process of organizing their supplies and rapidly reinforcing their trenches. Our Magic Squad will bombard there, then we will charge in and regain control of the encampment.]
[Understood.]
Our strategy seems to be the same as last time, with the Mages bombarding the area, followed by our assault and occupation.
……To be honest though, I was a bit worried since we had failed before.
[Second Class Private Salsa, Second Class Medic Touri. You two are to stay behind me again.]
[Yes, Platoon Leader.]
[The next time you violate my order, you will be shot to death immediately. Keep your eyes on your duty.]
[Acknowledged.]
Platoon Leader firmly warmed me for my last transgression.
If I'm executed for disobeying orders, the orphanage won't receive any money.
……I'm depressed, but even if I'm given dangerous orders, let's just obey without resisting and die obediently.
[Alright, let's go. I'll show you lot my Garback-style assault!]
Even though he was about to go into battle, Platoon Leader had a big smile on his face. He looked so happy to be able to kill people.
The thrill he feels from killing enemies really outweighs his fear of being killed huh.
[Let's make a filthy mud-riddle mincemeat out of these foreigner scums!]
……I wonder, if one stays on the battlefield for a long time, does a person just turn out like him?
The end of this war doesn't seem to be anywhere in sight.
For a decade now, our country has continued to engage in a jintori battle in this warfront.
I heard this story from a senior Medic.
About how the whole area in the vicinity of Tar River was once covered in fresh meadows and soft brown-colored earth.
But now, this place has almost been filled with black soil.
The reason for it was simple.
When the iron content of the soil rises, it runs black in color.
In this land, so much blood has been shed that it has changed the color of the soil.
[CHAAAAAARGE!!!]
Today, I ran across the plains where bullets fly, stepping on the pitch-black soil.
It's possible that the ground beneath my feet may contain a part of someone's precious family.
Iron collected from every corner of our country is scattered here today.
We are tremendously lucky to be alive on this battlefield.
I don't want to die. I don't want to be part of the iron that moistens the soil soaking the soil in this gloomy place.
With all my heart today, I desperately followed the Platoon Leader's back.
---
<Translator's Notes>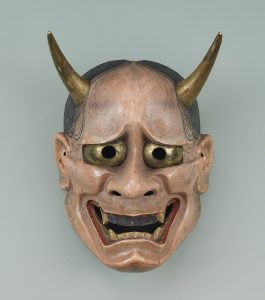 Jintori – A children's game in which the aim is to occupy the other's home base.
Support Foxaholic
Your donations will go towards site costs and management.
Individual translators usually have their own ko-fi buttons.